The Law Office of Tipton-Downie
Disability Law
Focused on Results
Sarah M. Tipton-Downie
Jack M. Downie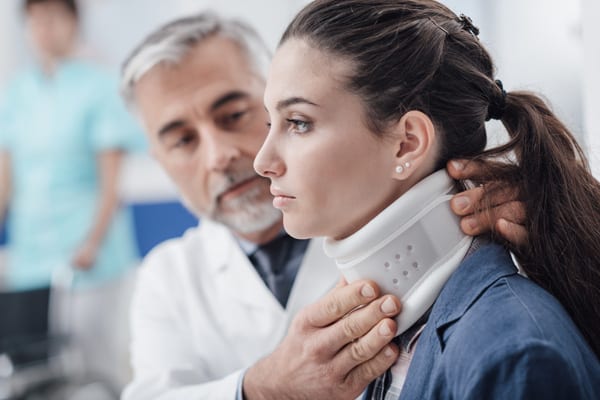 Our Disability Lawyers Will Fight For You
All too often, we take good health for granted. If you find yourself facing a challenge that affects your quality of life and your ability to work, it's important to know that you have rights. Working with disability lawyers like the ones at the Law Office of Tipton-Downie can make the difference between hardship and healing. We help clients who need to file Social Security Disability, personal injury, and workers' compensation claims.
Social Security Disability Attorney
Across the country, attorneys from large, national firms travel from city to city representing people in disability claims hearings. Many of these firms have little to no personal contact with the clients they represent.
At the Law Office of Tipton-Downie, P.C., we do the opposite. Our Social Security Disability attorney, Sarah M. Tipton-Downie, takes on manageable caseloads so she can provide personal attention to everyone who walks into our office. We bear the legal burden for our clients as they work to maintain their employment and income, keep their residence, and get the medical attention they need during this difficult time.
Have physical or mental impairments caused you to struggle to meet your basic needs? If so, Social Security Income (SSI) or Social Security Disability Insurance (SSDI) could help. In order to collect benefits from the Social Security Administration (SSA), you must be thorough in providing documentation to prove your condition. A qualified attorney like Sarah M. Tipton-Downie has the knowledge and experience necessary to answer your questions and take action. We can help with all parts of the SSI or SSDI process, including:
Proving your disability "onset date"
Reviewing and gathering necessary medical records and documentation
Understanding and determining your Substantial Gainful Activity (SGA) level
Finding indigent care during SSDI and SSI proceedings
Personal Injury
Any sort of disability is stressful and difficult to deal with. But it's even more traumatic when you've been injured through no fault of your own. If you've been hurt in an automobile accident, motorcycle accident, slip and fall, or other type of accident, you may want to file a personal injury claim. Our attorneys will work closely with you to prove that another party was negligent and therefore responsible for the injuries you suffered. We'll put your interests first as we seek appropriate compensation.
We will provide the representation necessary to collect the benefits you need, whether you are applying for benefits for the first time or need assistance in appealing your denial of benefits. We've achieved success for our clients for over 35 years. Trust us to help you with your claim.
Workers' Compensation
In addition to our Social Security practice, we also help clients who've become disabled after being injured on the job. If you've been hurt at work, you may qualify for workers' compensation benefits. The process of filing these claims can be complicated and time-consuming. In order to have a successful claim, it's best to work with an experienced workers' compensation attorney. We've helped many clients with their claims and will work to make sure you get the benefits you deserve.
Free Initial Consultation for Disability Cases
We handle cases throughout Toombs County and Southern Georgia. Contact our Vidalia, GA office today by calling (912) 537-9265 and get the legal counsel you need during this challenging time. For your convenience, we offer free initial consultations for disability cases. To get started, please fill out our Social Security Disability interview form and bring it with you to your consultation.
Serving Clients Throughout Southern Georgia
Our law firm handles cases throughout Southern Georgia. Contact our Vidalia, GA office today by calling (912) 537-9265. We're here to give you the legal counsel you need.