The Law Office of Tipton-Downie
Family Law
Focused on Results
Sarah M. Tipton-Downie
Jack M. Downie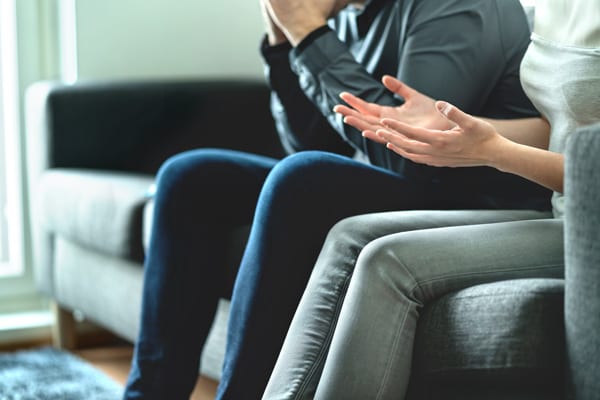 Turn to a Family Lawyer for Divorce & Child Custody Issues
Family law cases are among some of the toughest we take on. The work is emotional, both for clients and the family lawyer who serves them. As a small firm that's been built on family bonds for over 35 years, the Law Office of Tipton-Downie, P.C. is sensitive to the issues that arise when legal action is required to resolve matters between family members.
Speak to a Family Law Attorney About Your Case
For family law representation in Vidalia, GA and Southern Georgia, call the Law Office of Tipton-Downie, P.C. We look forward to helping you find peace during this time of your life.
Family Law Areas of Practice
At the Law Office of Tipton-Downie, P.C., we focus on the following areas:
Divorce and legal separations: We understand that deciding to divorce or separate from your spouse is one of the hardest things you'll ever have to do. We'll treat you with compassion, while making sure that your rights are protected. We'll be your voice when it may be hard for you to speak up for yourself.
Child custody and visitation rights: This is one of the hardest parts of any divorce or separation. We'll act as a mediator to work out visitation schedules and other custody issues. But above all, we'll always do what's best for your child.
Child support and modifications: Child support laws can be confusing. This is where our experience comes in. We understand the child support laws and we'll fight for you to get exactly what you're entitled to.
Spousal support and alimony payments: Although the emotional issues that go along with divorce are at the top of most people's minds, the financial implications are just as serious. Our attorneys will study your situation and come up with an agreement that will provide for you and your family.
Adoptions and blended-family needs: Adoptions are times of great joy. So is the merging of two families in a second marriage. However, there are legal issues that must be considered in each of these situations. Talk to us to make sure you're approaching these celebrations with your legal rights in mind.
Post-divorce modifications: Circumstances can change after your divorce is finalized. You should talk to an attorney whenever you feel like modifications should be made to your child support, visitation agreement, or alimony payments.
Serving Clients Throughout Southern Georgia
Our law firm handles cases throughout Southern Georgia. Contact our Vidalia, GA office today by calling (912) 537-9265. We're here to give you the legal counsel you need.